Admission
Admission Process
Once the decision has been made to start looking at Assisted Living environments it is best to physically go out and research the best options in the community.
Our goal upon meeting is to best see what the needs are for the prospective resident. Heritage of Edina has 3 buildings and each building is a little different in the level of care provided. Once the decision has been made on what building would be the best fit, family is then given a tour of that specific building.
When Heritage of Edina is chosen as a place of residence we have to go further into the process to ensure we are able to provide the level of care specific to that person. Each resident at Heritage of Edina is assigned a Case Manager upon admission day – this becomes the families main person of contact once the move-in process is completed. Charge Nurses and Home Health Aids are also on duty to assist in mainting a stable environment and provide support 24 hours a day.
The Marketing and Admission Department follows families from the beginning to the end of the adminssion process to guide and support. Once the process has been completed, Lynn offers continued support along with the nursing team.
We understand that each resident is an individual with unique needs and preferences that change over time. Our goal is preserving our residents' dignity and independence while insuring the safety, health and peace of mind.
Helpful Checklist for Researching Care Facilities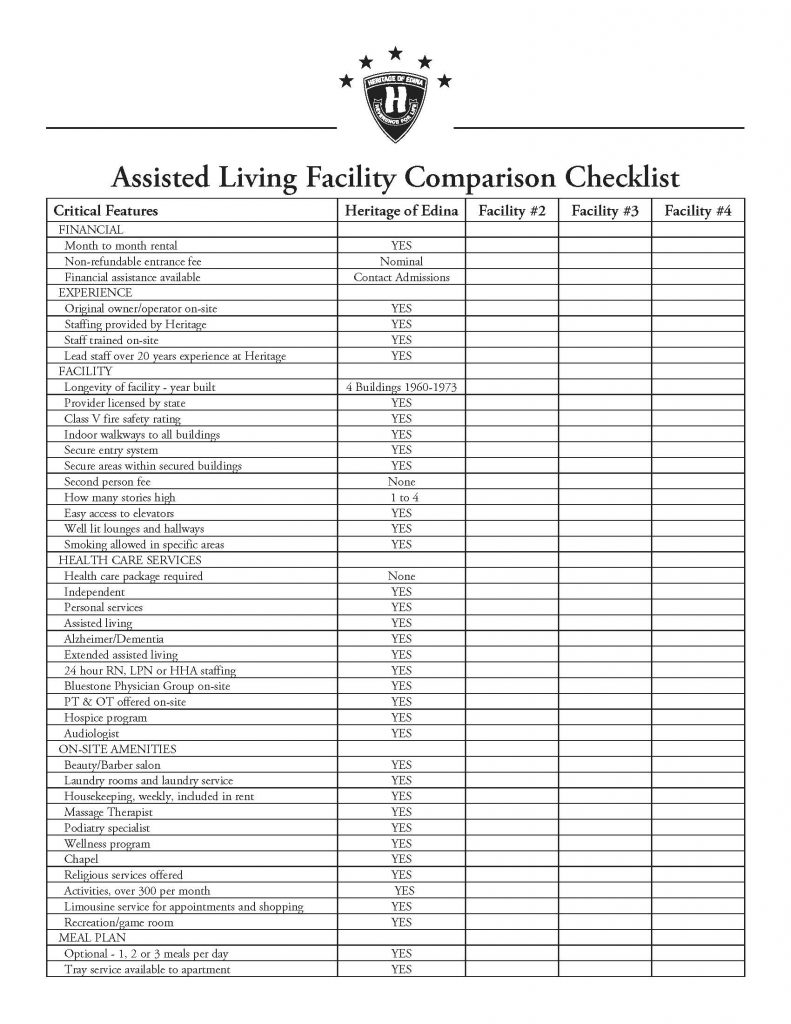 Admissions Contacts:
Lynn Bullyan
Phone: 952-920-9145
Email: lynn@heritageofedina.com
View Apartment Floor Plans